Church volunteer arrested for sexting teen | News
DULUTH, Ga. -- A 28-year-old married church volunteer has been arrested for allegedly exchanging sexually explicit messages with a teenage girl.
Daniel Louis Kent was a leader for the youth department at First Baptist Church of Duluth. He was asked to step down after church officials learned of his interactions with the teen.
According to a police report, the church's youth minister called Gwinnett County DFCS on Aug. 13 to report the relationship between Kent and the 16-year-old victim. Duluth Police detectives met with the girl's mother, who said Kent and the teen began communicating on Snapchat in early July 2015.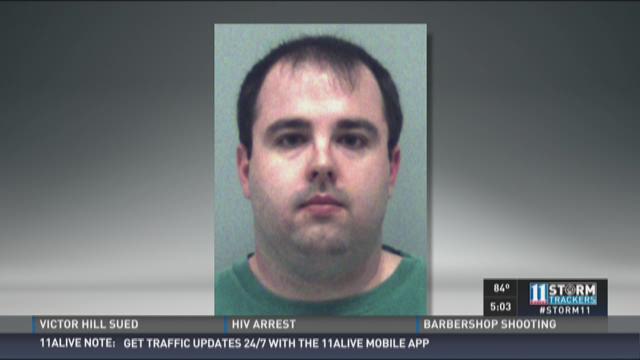 The mother told police her daughter sent nude pictures to Kent and performed oral sex on him several times. The alleged sexual encounters took place at both the church and Kent's home. Kent also sent the teen messages stating he was horny and did not have a good sex life with his wife, according to the police report.
Kent was arrested and charged with four counts of electronic transfer of obscene material to a minor. He was not charged for having sexual contact with the teen, as the age of consent in Georgia is 16 and police believe the relationship was consensual. But the age of consent for sending nude photos is 18, according to police.
First Baptist Church of Duluth Pastor Mark Hearn released a statement after Kent's arrest:
First Baptist Church of Duluth values the safety and well-being of all members, particularly children and youth. Our staff was made aware of an incident involving an adult volunteer in the youth department where violations of our conduct policies occurred. Following established procedures, the adult volunteer was immediately removed from their volunteer capacity while the incident was quickly reviewed. We reported the incident and all known facts to the appropriate government authorities and have been cooperating with law enforcement during their investigation.

This matter is now in the hands of law enforcement and any release of additional information will come through them. Our focus right now is on our families affected by this situation.
PHOTOS | More mug shots