Sheriff: We know who's behind disappearance of Justin Gaines | News
WALTON COUNTY, Ga. -- Gwinnett County Sheriff Butch Conway says authorities know who is behind the disappearance of a teenager missing for nearly eight years.
Justin Gaines disappeared in November 2007 after a night out in Gwinnett County. Over the years, authorities have received several tips, but none have panned out. 
When asked if authorities know who is behind Gaines' disappearance, Conway said, "We do. And we've known for some time. We've got to prove it."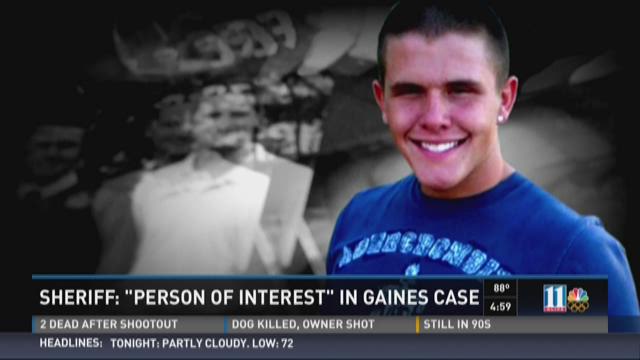 The latest search is happening near the Apalachee River.  Sheriff Conway said investigators are following up on a tip from an inmate at the Gwinnett County Jail, who he referred to as a "person of interest" in the case. Conway said the inmate pinpointed a well in Walton County where the inmate says Gaines body was dumped.
RELATED: Georgia Mysteries: The case of Justin Gaines
Conway said charges could be filed soon.
"We're hoping and I think we're close to solving this case," Conway said. "I think some people are going to go to jail pretty soon."
It has been nearly eight years since Erika Wilson has seen her son and over the years there have been many ups and downs. Whether her son is alive or dead, she said she is only interested in one thing. "I'm sure they'll find out who did it or prosecute it but that's not my concern," she told 11 Alive's Kevin Rowson. "My concern is bringing my baby home where he belongs."
Wilson said she hopes the latest search is the last. "I hope this is it, but I can't let myself get devastated if it isn't," she said.
She was surprised to hear the Sheriff say he knows whose behind it because it has been a mystery for eight years. "That makes me wonder if this is it," she said. "I've never heard Butch (Sheriff) say that."
"I don't want to wonder another year, another day, another eight years where my son is," Wilson said. "I'm ready to move on."
Investigators wrapped up their search on Wednesday, but plan on returning to the area on Thursday.