Man arrested for killing young father in hit-and-run | News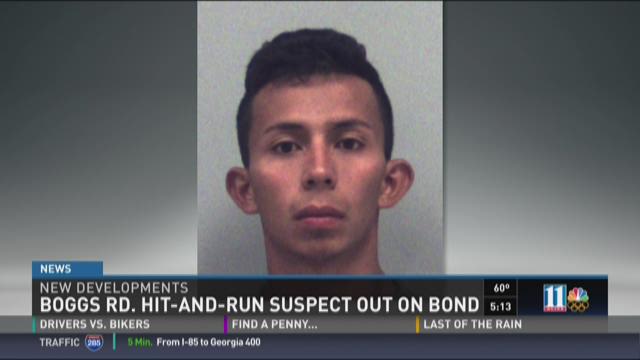 DULUTH, Ga. -- After Gwinnett County police arrested the driver accused of hitting a young father on Boggs Road Monday night, he is now out on bond.
Police say Jhonatan Romero-Alvarez, 23, called 911 Tuesday night saying he wanted to discuss the fatal hit-and-run. The lead investigator had been searching for a maroon 2008 Honda Civic witnesses say hit Dante Wilson and left the scene. Investigators found that car at Romero-Alvarez's residence. 
After speaking with him about the incident, police arrested Romero-Alvarez. He is charged with Vehicular Homicide and Hit and Run. 
Dante Wilson, 22, was the father of a 5-month-old girl.
Dashene Chatman said he saw his friend and neighbor, Wilson, moments before the crash. "He had a big heart, a big personality," Chatman said. "Every time you'd see him, he was always smiling."
The group of friends say Wilson tried to cross Boggs Road in Duluth when he was hit by three cars.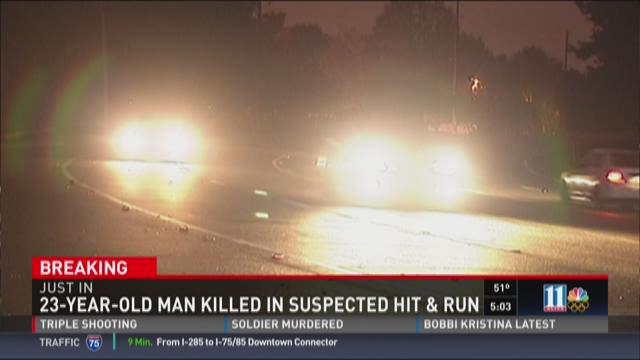 According to Gwinnett County Police Cpl. Michele Pihera,  Wilson was attempting to cross Boggs Road from the Autumn Vista Apartment Complex to the Meridian Pointe Apartment Complex.  The driver, now believed to be Romero-Alvarez,  was traveling on Boggs Road in the left lane toward I-85.  
The driver of a black Buick and silver Mercedes were traveling in the same direction.  The black Buick was in the right lane, and the silver Mercedes was behind the red vehicle in the left lane.  
The driver of the maroon Honda struck the pedestrian with the passenger side mirror. The driver fled the scene without stopping to render aid or call 911.  The driver of the black Buick struck the pedestrian as he was lying in the roadway.  And, the driver of the silver Mercedes then struck the pedestrian in the roadway as well.  
"Both drivers of the black Buick and silver Mercedes stopped at the scene of the accident.  They were interviewed by investigators,' said Cpl. Pihera.
"We ran over there. We checked on [Dante]. We checked to see if he had a pulse. He had a pulse with us," he said. But Chatman said police soon informed Wilson had died.